Get the most money for your metal
We buy metals, car batteries, aluminum cans, and more
Since 1993 we've been buying ferrous and non-ferrous metals in the Puget Sound area. Let us show you what scrap metals we deal with and how they are classified. By staying up to date with all commodities prices, Puget Sound Recycling is able to give you the best and most competitive price for your scrap metal. Any materials that you have a question on, please contact us and we will give you the fairest prices in the Puget Sound.
Metals we buy
We recycle all types of aluminum metals and aluminum cans . As a rule of thumb, 30 cans typically make up to 1 pound. There is no difference between a soda can or a beer can, they are all the same. We give you price bonus when you recycle over 100 pounds of cans too! Other types of aluminum we buy airplane aluminum, aluminum shavings, siding and sheet aluminum, extrusion (window frames), car wheels, and aluminum radiators.
More Aluminum Recycling >>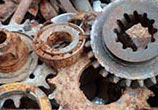 We buy all kinds of steel and iron and the pounds can add up fast because steel is one of the more dense and heavier metals. From appliances to rebar, chain link fencing, tin, and a lot more. Steel is in just about everything. Please note: we do not accept anything with refrigerants such as refrigerators, freezers, or air conditioners. Those carry freon which is unsafe for the environment if not handled by authorized experts.
More Steel Recycling >>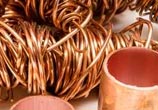 We recycle all sorts of sheathed copper wire like Romex, THHN, and Phone wire and more. We also buy bare copper including bright & shiny, #1, #2 grades including copper pipe from plumbing with solder on it. We also buy all types of red brass and yellow brass such as fittings, faucets, radiators, meters, and a lot more.
More Copper & Brass Recycling >>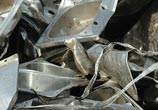 We buy all grades of stainless steel, nickel alloys, and other alloy metals. Stainless includes various grades ranging between the 100 to 600 series and other grades. Pricing can often depend on the level of chromium and nickel in the stainless alloys. We buy all types of stainless including sinks, fixtures, car parts, utensils, and a lot more.
More Stainless Recycling >>
Most car parts are recyclable even car batteries because cars contain all sorts of metals from steel to platinum. We pay a premium per unit price for recyclable car batteries that fluctuates with the market. We also buy radiators, transmission cases, aluminum and steel wheels, motors, alternators, and more.
More Car Battery & Parts Recycling >>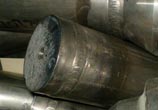 There are all sorts of specialty metals such as Monel, Titanium, Nickel, Chromium, Bronze, Platinum, and a lot more. We will test your metal when you come in and give you the fairest prices in Tacoma. We also welcome questions and if you dare, stop on by and try and stump Donny. He's been working with metals as long as his beard is gray.
More High Temp & Specialty Metals Recycling >>
Don't see it here? Chances are we recycle it or no someone who does. Remember, we recycle all non-ferrous metals and many ferrous. So give us a call and we'll help you identify what type of metal it is and give you a price, or we'll suggest where you might find a recycler that can accept it. We look forward to seeing you at the shop.